Open cabinets and how they make decorating easy
We blogged about it after our visit to EuroCucina in Milan; open cabinets, niches and visible shelves in the kitchen are quickly gaining in popularity!  What a wonderful idea to put focus on our most stylish flatware or just to make sure our cabinets stay organized. 
More oftenly, the top kitchen cabinets will benefit from the open space rather than the bottom ones. But sometimes, we incorporate open shelves in the island as we can see in this rough chic urban-style kitchen.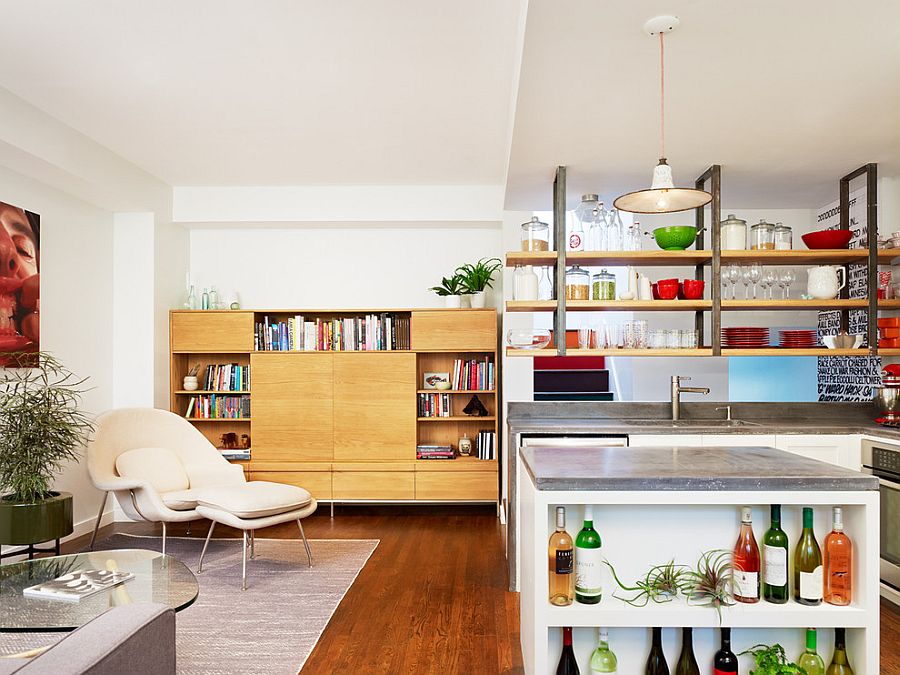 Image: Decoist.com
In a modern-style kitchen, we will display our most beautiful flatware and arrange it together by color in an orderly matter.
And if we own color contrasting ustensils and accessories, we'll find the perfect spot for them to shine within the cabinets and shelves decoration.

Image: SarahShermanSamuel.com
"And what if I own mixed-color flatware and accessories?" you might ask… No problem! Embrace the eclectic style and turn your space around whenever you feel like it just by changing some bowls, pots or vases!

Image: ArchitectureArtDesigns.com

Image: blog.JelanieShop.com
And for even more contrast, use paint or even wallpaper to cover the inside of the cabinets or the island shelves!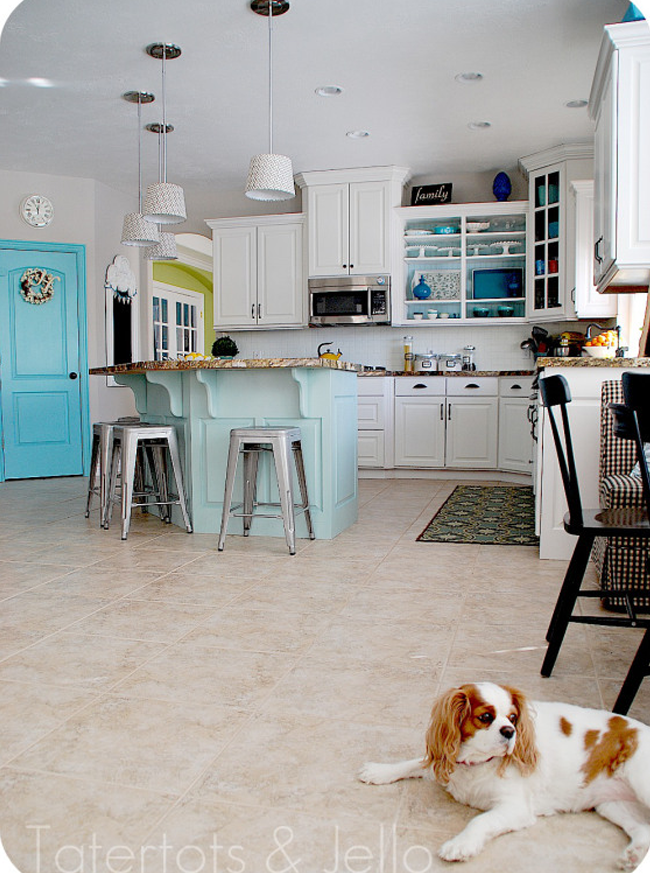 Image: TatertotsAndJello.com

Image: BHG.com

Image: JessicaGlynn.com
Ready for a change in your kitchen? Give our designers a call!
Ateliers Jacob is an innovative company, specialized in kitchen and bathroom cabinet design & manufacturing since 1987.

The talent and creativity of our kitchen designers, as well as their desire to satisfy customers, go well beyond experience and expertise.
Latest posts by Ateliers Jacob Calgary (see all)